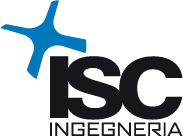 English -

Italiano
project connect
About Us
ISC INGEGNERIA s.r.l. is a company formed by professionals with long and varied experiences in different sectors of the general installations, intended for complex civil, industrial and urban development.
ISC INGEGNERIA s.r.l. has a policy aimed at providing quality professional services to customers, in full compliance with the agreed requirements and suitable to meet different design requirements and installation, ensuring, at all stages of design, excellent service and a custom report.
ISC INGEGNERIA s.r.l. offers solutions for energy efficiency, identifying innovative technologies, optimizing management methods, identifying the most effective incentive opportunities.
Partner prestigious architectural firms, ISC INGEGNERIA s.r.l. is specialized in the preliminary and final design, overall project monitoring, construction supervision, commissioning and maintenance management for:
Sustainable Construction
Air conditioning systems (heating, ventilation and air conditioning)
Plumbing systems, fire protection, industrial gases, medical gases
Electrical systems (lighting, motive power distribution, HPS, LPS, etc ...)
Fire detection, alarm, security, building management systems, etc..
Renewable energy and energy saving
Energy & Environment (see fact sheet)
Energy audits, energy simulation, commissioning
ISC INGEGNERIA s.r.l .is waiting for the Quality Certification UNI EN ISO 9001/2008